Harrisburg, Pa – As secretary of health for the state, Dr. Richard Levine has been trusted by Governor Wolf to lead Pennsylvania through the COVID-19 pandemic.
Dr. Levine spent nearly 20 years working at Penn State Hershey Medical Center. He served as the Chief of the Division for Adolescent Medicine and Eating Disorders.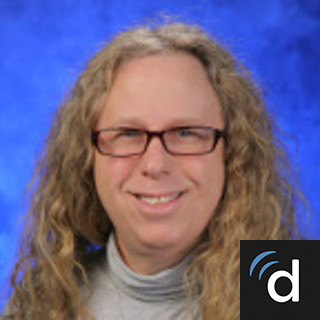 Dr. Richard Levine's specialty is Pediatrics, and his subspecialty is Adolescent Medicine. Pediatricians treat children, infants, and adolescents. They are trained to meet the unique needs of children, through all of their developmental stages, as they grow and mature.
Levine is the first transgendered person to be appointed to a governor's cabinet in Pennsylvania.
A graduate of Harvard College, Levine is a national speaker who's advised on issues ranging from the opioid crisis to LGBT+ health.
Do these credentials certify Dr. Richard Levine as an expert of infectious disease and pandemic?
Many Pennsylvanians disagree.
As reported by Levine in daily press briefings, the state death toll has increased significantly in recent days, and county coroners are speaking out about the disparities that exist in the reporting of the state, versus the data provided to the individual counties. 
President of the Pa State Coroners Association, Charles E. Kiessling Jr., said that he "was shocked upon learning there were two deaths" in Lycoming Co. because none have been reported to him.
Keissling checked with the hospitals in the county and previously asked nursing homes to notify him of any deaths, he said.
According to the York Dispatch, the state Department of Health has deemed virus-related deaths, like those from all infectious diseases, to be natural deaths. Therefore, under state law, those deaths need not be referred to coroners.
But that directly contradicts statutes governing what coroners need to investigate.
Under that state statute, coroners need to investigate deaths "known or suspected to be due to contagious disease and constituting a public hazard."
More recently, York County Corner Pam Gay discovered the state had also been categorizing "probable" virus-related deaths in its death toll numbers. 
Of the disparities in the state's reporting, famed coroner Graham Hetrick spoke to CBS21, saying, "The state registers it differently. A person might live in Montgomery County, but die at Hershey Medical Center. That's a Dauphin County death, as far as we're concerned, but the state may list it differently."
Hetrick said not only can this affect future resources provided to the county, but it can also slow prevention.
As for the probable cases, Dr. Levine and the State of Pennsylvania are following the CDC guidelines for filing COVID-19 statistics. 
The CDC guidance says that officials should report deaths in which the patient tested positive for COVID-19 — or, if a test isn't available, "if the circumstances are compelling within a reasonable degree of certainty." It further indicates that if a "definite diagnosis of COVID–19 cannot be made, but it is suspected or likely (e.g., the circumstances are compelling within a reasonable degree of certainty), it is acceptable to report COVID-19 on a death certificate as 'probable' or 'presumed.'"
States may be incentivized to report more deaths caused by COVID-19 because the government will pay more to hospitals for COVID-19 cases in two senses: By paying an additional 20% on top of traditional Medicare rates for COVID-19 patients during the public health emergency, and by reimbursing hospitals for treating the uninsured patients with the disease (at that enhanced Medicare rate).
COVID-19 should be reported on the death certificate for all decedents where the disease caused or is assumed to have caused or contributed to death.
Click to access Alert-2-New-ICD-code-introduced-for-COVID-19-deaths.pdf
Dr. Val Finnell, the Pennsylvania Director at Gun Owners of America, a public health doctor, a pathologist, and experienced with forensic work in the military, offered his own expertise on the matter, stating that the "CDC wants to ensure that cases are not missed. The problem is not counting deaths (numerator). The problem is that we do not know how many are truly infected (denominator). Once we know that, the case fatality ratio will be a lot less than what is being reported."
Finnell stated, "There is no reason to notify a coroner for a hospital death attended by a physician."
He continued, "I would not even consider notifying a coroner for a natural death. In this case, the county health departments are tasked with doing reporting and contact tracing. Coroners do not have the expertise or manpower to do that. The state law is antiquated if it requires coroners to investigate outbreaks. In my opinion, the entire coroner system should be replaced with a regional medical examiner system like other states."